The Library will be closed on Monday, 1/21 in observance of Martin Luther King Jr. Day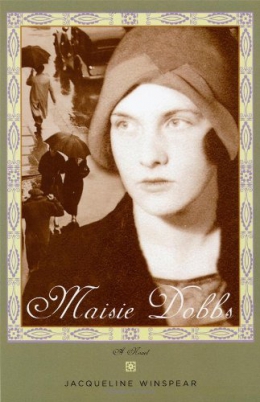 Lady Rowan Compton first met Maisie when, at thirteen, she went into service as a maid at her ladyship's Belgravia mansion. A suffragette, Lady Rowan took the remarkably smart youngster under her wing and became her patron. She encouraged Maisie to study at Cambridge, and was aided in this by Maurice Blanche, a friend often retained as an investigator by the elite of Europe when discretion and results were required. It was he who first recognized Maisie's intuitive gifts.
The outbreak of war changed everything. Maisie left for France to train as a nurse, then served at the front, where she fell in love with a handsome young doctor.
After the Armistice, in the spring of 1929, Maisie hangs out her shingle: M. Dobbs, Trade and Personal Investigations. Her very first case involves suspected infidelity but turns up something else, a tombstone with only a first name-Vincent. And then she finds another. The deceased had lived on a cooperative farm called The Retreat, a well-regarded...
more »
| Call Number | Location | Status | Due Date |
| --- | --- | --- | --- |
| F WINSPEAR | Adult Fiction | In | |
Details & Subjects
Publication, Distribution, etc. :
New York : Soho Press, c2003.
ISBN :
1569473307
Physical Description :
294 p. ; 22 cm.
Subjects :