Staff Pick:

Identical
IDENTICAL, based loosely on the myth of Castor and Pollux, is the story of identical twins Paul and Cass Giannis and the complex relationships between their family and their former neighbors, the Kronons. The novel focuses principally on events in 2008, when Paul is a candidate for Mayor of Kindle County, and Cass is... more »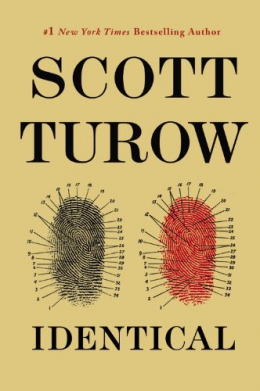 IDENTICAL, based loosely on the myth of Castor and Pollux, is the story of identical twins Paul and Cass Giannis and the complex relationships between their family and their former neighbors, the Kronons. The novel focuses principally on events in 2008, when Paul is a candidate for Mayor of Kindle County, and Cass is... more »
RBdigital
Digital magazines from your library
For your computer, phone, or tablet
No checkout limits. No expirations!
Johnston High School Yearbooks
The library's digital collection includes most yearbooks from 1928, when the yearbook was known as The Beaconite, to 2013.
Edgar Awards
Each Spring, Mystery Writers of America present the Edgar Awards, widely acknowledged to be the most prestigious awards in the genre.