Staff Pick:

Double Shot
New York Times bestselling author Diane Mott Davidson has taken readers by storm with clever mysteries filled with tantalizing plots and mouthwatering recipes. In her twelfth novel -- her tastiest tale yet -- the ingenious storyteller whips up a rich souffl#233; of murder and mischief. The governor of Colorado has... more »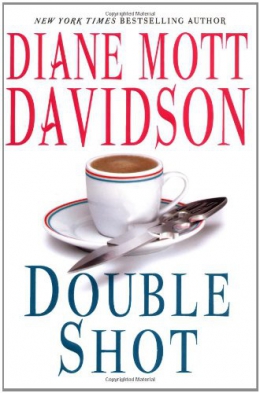 New York Times bestselling author Diane Mott Davidson has taken readers by storm with clever mysteries filled with tantalizing plots and mouthwatering recipes. In her twelfth novel -- her tastiest tale yet -- the ingenious storyteller whips up a rich souffl#233; of murder and mischief. The governor of Colorado has... more »
Zinio
Digital magazines from your library
For your computer, phone, or tablet
No checkout limits. No expirations!
Johnston High School Yearbooks
The library's digital collection includes most yearbooks from 1928, when the yearbook was known as The Beaconite, to 2013.
Nebula Award
The Nebula Awards are a set of awards given annually for the best science fiction or fantasy works published in the United States during the previous year.