Staff Pick:

Trashed
Every week we pile our garbage on the curb and it disappears-like magic! The reality is anything but, of course. Trashed, Derf Backderf's follow-up to the critically acclaimed, award-winning international bestseller My Friend Dahmer, is an ode to the crap job of all crap jobs-garbage collector. Anyone who has ever... more »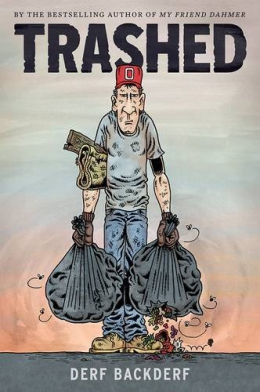 Every week we pile our garbage on the curb and it disappears-like magic! The reality is anything but, of course. Trashed, Derf Backderf's follow-up to the critically acclaimed, award-winning international bestseller My Friend Dahmer, is an ode to the crap job of all crap jobs-garbage collector. Anyone who has ever... more »
RBdigital
Digital magazines from your library
For your computer, phone, or tablet
No checkout limits. No expirations!
Johnston High School Yearbooks
The library's digital collection includes most yearbooks from 1928, when the yearbook was known as The Beaconite, to 2013.
Iowa Goldfinch Awards
The Iowa Goldfinch Award has been created to promote reading by children in Pre-kindergarten through third grade.