Staff Pick:

Christmas Mourning
It's Christmas in rural North Carolina's Colleton County and Judge Deborah Knott is looking forward to a family celebration when a tragedy clouds the holiday season. A beautiful young cheerleader dies in a car crash and the community is devastated by her death. Sheriff's Deputy Dwight Bryant soon learns that her... more »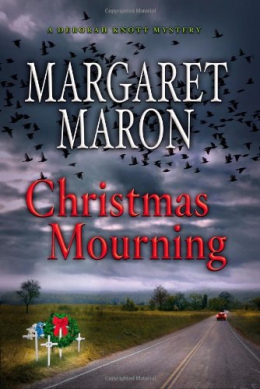 It's Christmas in rural North Carolina's Colleton County and Judge Deborah Knott is looking forward to a family celebration when a tragedy clouds the holiday season. A beautiful young cheerleader dies in a car crash and the community is devastated by her death. Sheriff's Deputy Dwight Bryant soon learns that her... more »
Zinio
Digital magazines from your library
For your computer, phone, or tablet
No checkout limits. No expirations!
Johnston High School Yearbooks
The library's digital collection includes most yearbooks from 1928, when the yearbook was known as The Beaconite, to 2013.
Iowa Teen Awards
The Iowa Teen Award honors books written for a young adult audience. Each year, students in grades 6-9 nominate and vote on their favorite books published within the past three years.