Staff Pick:

All Joy and No Fun
Thousands of books have examined the effects of parents on their children. In All Joy and No Fun, award-winning journalist Jennifer Senior now asks: what are the effects of children on their parents?
In All Joy and No Fun, award-winning journalistJennifer Senior tries to tackle this question, isolating and... more »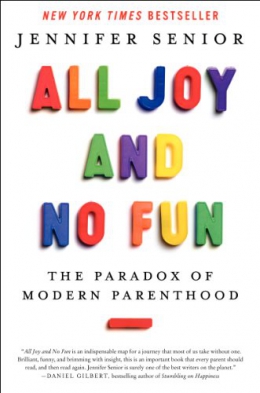 Thousands of books have examined the effects of parents on their children. In All Joy and No Fun, award-winning journalist Jennifer Senior now asks: what are the effects of children on their parents?
In All Joy and No Fun, award-winning journalistJennifer Senior tries to tackle this question, isolating and... more »
Zinio
Digital magazines from your library
For your computer, phone, or tablet
No checkout limits. No expirations!
Johnston High School Yearbooks
The library's digital collection includes most yearbooks from 1928, when the yearbook was known as The Beaconite, to 2013.
Morris YA Debut Award
The William C. Morris YA Debut Award, first awarded in 2009, honors a debut book published by a first-time author writing for teens and celebrating impressive new voices in young adult literature.