Staff Pick:

This I Believe II
A new collection of inspiring personal philosophies from another noteworthy group of peopleThis second collection of This I Believe essays gathers seventyfive essayists-ranging from famous to previously unknown-completing the thought that begins the book's title. With contributors who run the gamut from cellist Yo-Yo... more »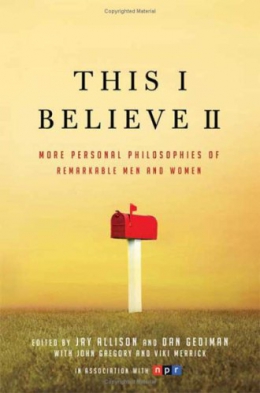 A new collection of inspiring personal philosophies from another noteworthy group of peopleThis second collection of This I Believe essays gathers seventyfive essayists-ranging from famous to previously unknown-completing the thought that begins the book's title. With contributors who run the gamut from cellist Yo-Yo... more »
Zinio
Digital magazines from your library
For your computer, phone, or tablet
No checkout limits. No expirations!
Johnston High School Yearbooks
The library's digital collection includes most yearbooks from 1928, when the yearbook was known as The Beaconite, to 2013.
Iowa Children's Choice Awards
The Iowa Children's Choice Award 1) encourages children to read more and better books; 2) provides an avenue for positive dialogue between teachers, parents, and children about books and authors; and 3) gives recognition to those who write books for children.