Staff Pick:

The Paying Guests
The New York Times bestselling novel that has been called "a tour de force" (Wall Street Journal), "unputdownable" (The Washington Post), "a delicious hothouse of a novel" (USA Today), "effortless" (The Economist), "seductive" (Vanity Fair) and "pitch perfect" (Salon)

"Superb, bewitching...Forget about... more »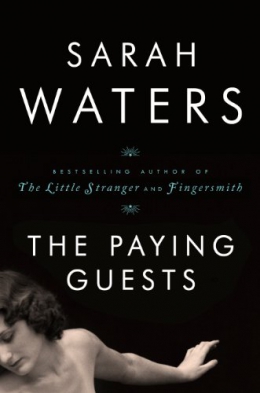 The New York Times bestselling novel that has been called "a tour de force" (Wall Street Journal), "unputdownable" (The Washington Post), "a delicious hothouse of a novel" (USA Today), "effortless" (The Economist), "seductive" (Vanity Fair) and "pitch perfect" (Salon)

"Superb, bewitching...Forget about... more »
Zinio
Digital magazines from your library
For your computer, phone, or tablet
No checkout limits. No expirations!
Johnston High School Yearbooks
The library's digital collection includes most yearbooks from 1928, when the yearbook was known as The Beaconite, to 2013.
Man Booker Prize
The Man Booker Prize aims to promote the finest in fiction by rewarding the best novel of the year written by a citizen of the United Kingdom, the Commonwealth or the Republic of Ireland.