Staff Pick:

Rituals of the Season
- "High Country Fall, Margaret Maron's most recent installment in the Deborah Knott series, was published in Mysterious Press hardcover in 8/04, with a first printing of 40,000 copies.- Margaret Maron swept the top mystery awards with her first Deborah Knott hardcover, "Bootlegger's Daughter (Mysterious... more »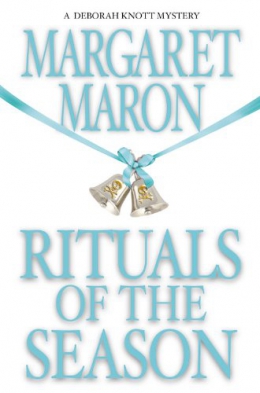 - "High Country Fall, Margaret Maron's most recent installment in the Deborah Knott series, was published in Mysterious Press hardcover in 8/04, with a first printing of 40,000 copies.- Margaret Maron swept the top mystery awards with her first Deborah Knott hardcover, "Bootlegger's Daughter (Mysterious... more »
Zinio
Digital magazines from your library
For your computer, phone, or tablet
No checkout limits. No expirations!
Johnston High School Yearbooks
The library's digital collection includes most yearbooks from 1928, when the yearbook was known as The Beaconite, to 2013.
Academy Awards - Best Picture
The Academy Award for Best Picture is one of the Academy Awards of Merit presented annually by the Academy of Motion Picture Arts and Sciences (AMPAS) to artists working in the motion picture industry.