Staff Pick:

Sycamore Row
For almost a quarter of a century, John Grisham's A TIME TO KILL has captivated readers with its raw exploration of race, retribution, and justice. Now, its hero, Jake Brigance, returns to the courtroom in a dramatic showdown as Ford County again confronts its tortured history. Filled with the intrigue, suspense and... more »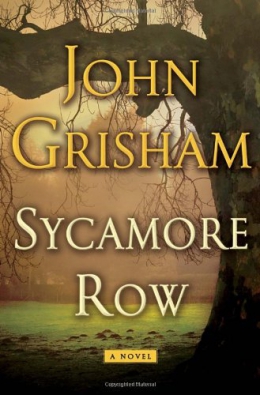 For almost a quarter of a century, John Grisham's A TIME TO KILL has captivated readers with its raw exploration of race, retribution, and justice. Now, its hero, Jake Brigance, returns to the courtroom in a dramatic showdown as Ford County again confronts its tortured history. Filled with the intrigue, suspense and... more »
RBdigital
Digital magazines from your library
For your computer, phone, or tablet
No checkout limits. No expirations!
Johnston High School Yearbooks
The library's digital collection includes most yearbooks from 1928, when the yearbook was known as The Beaconite, to 2013.
Samuel Johnson Prize
The Samuel Johnson Prize for Non-Fiction is one of the most prestigious prizes for non-fiction writing. The prize covers current affairs, history, politics, science, sport, travel, biography, autobiography and the arts.