Staff Pick:

Wild Ones
"Ambitious and fascinating... [Mooallem] seamlessly blends reportage from the front lines of wildlife conservation with a lively cultural history of animals in America... This is not a book about wilderness; it's a book about us." --New York Times Book Review

Journalist Jon Mooallem has watched... more »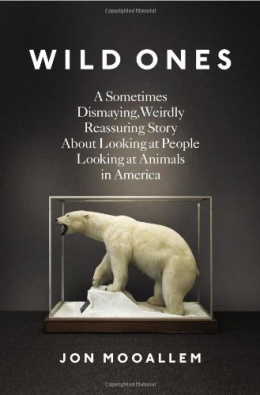 "Ambitious and fascinating... [Mooallem] seamlessly blends reportage from the front lines of wildlife conservation with a lively cultural history of animals in America... This is not a book about wilderness; it's a book about us." --New York Times Book Review

Journalist Jon Mooallem has watched... more »
Zinio
Digital magazines from your library
For your computer, phone, or tablet
No checkout limits. No expirations!
Johnston High School Yearbooks
The library's digital collection includes most yearbooks from 1928, when the yearbook was known as The Beaconite, to 2013.
Iowa High School Book Awards
The purpose of the Iowa High School Book Award is to promote leisure reading among Iowa high school students and to provide students with a diverse, quality reading list. Each year, students in grades 9-12 nominate and vote on their favorite books published within the past three years.