Staff Pick:

I Work At A Public Library
Straight from the library--the strange and bizarre, ready to be checked out!From a patron's missing wetsuit to the scent of crab cakes wafting through the stacks, I Work at a Public Library showcases the oddities that have come across Gina Sheridan's circulation desk. Throughout these pages, she catalogs her... more »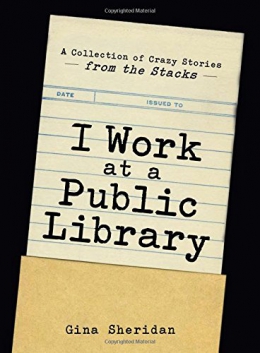 Straight from the library--the strange and bizarre, ready to be checked out!From a patron's missing wetsuit to the scent of crab cakes wafting through the stacks, I Work at a Public Library showcases the oddities that have come across Gina Sheridan's circulation desk. Throughout these pages, she catalogs her... more »
Zinio
Digital magazines from your library
Read directly from your device or computer
Available 24/7 on computers, tablets, and mobile devices.
No checkout limits. No expirations!
Johnston High School Yearbooks
The library's digital collection includes most yearbooks from 1928, when the yearbook was known as The Beaconite, to 2013.
Children's Choice Awards
The Children's Choice Book Awards program was created to provide young readers with an opportunity to voice their opinions about the books being written for them and to help develop a reading list that will motivate children to read more and cultivate a love of reading.