Staff Pick:

I Regret Nothing
THE NEW YORK TIMES BESTSELLER

New York Times bestselling author Jen Lancaster has lived a life based on re-invention and self-improvement. From Bitter Is the New Black to The Tao of Martha, she's managed to document her (and her generation's) attempts to shape up, grow up, and have it all-sometimes with... more »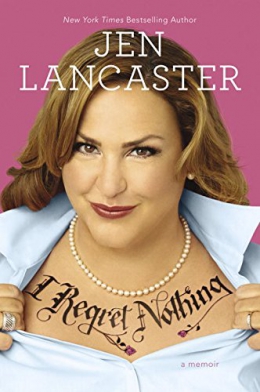 THE NEW YORK TIMES BESTSELLER

New York Times bestselling author Jen Lancaster has lived a life based on re-invention and self-improvement. From Bitter Is the New Black to The Tao of Martha, she's managed to document her (and her generation's) attempts to shape up, grow up, and have it all-sometimes with... more »
Zinio
Digital magazines from your library
Read directly from your device or computer
Available 24/7 on computers, tablets, and mobile devices.
No checkout limits. No expirations!
Johnston High School Yearbooks
The library's digital collection includes most yearbooks from 1928, when the yearbook was known as The Beaconite, to 2013.
National Book Awards: Fiction
The National Book Awards are given to recognize achievements in four genres: Fiction, Nonfiction, Poetry, and Young People's Literature.