Staff Pick:

Grain Brain
The devastating truth about the effects of wheat, sugar, and carbs on the brain, with a 30-day plan to achieve optimum health.
Renowned neurologist David Perlmutter, MD, blows the lid off a topic that's been buried in medical literature for far too long: carbs are destroying your brain. And not just unhealthy... more »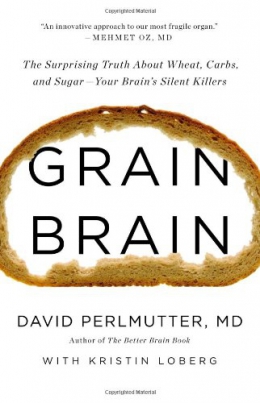 The devastating truth about the effects of wheat, sugar, and carbs on the brain, with a 30-day plan to achieve optimum health.
Renowned neurologist David Perlmutter, MD, blows the lid off a topic that's been buried in medical literature for far too long: carbs are destroying your brain. And not just unhealthy... more »
Zinio
Digital magazines from your library
Read directly from your device or computer
Available 24/7 on computers, tablets, and mobile devices.
No checkout limits. No expirations!
Johnston High School Yearbooks
The library's digital collection includes most yearbooks from 1928, when the yearbook was known as The Beaconite, to 2013.
Pulitzer Prize - Nonfiction
The Pulitzer Prize is awarded for distinguished nonfiction by an American author, typically dealing with American life.